New iMacs to Come with New CPUs, RAM, Graphics and More

According to the latest report from Pike's Universum, the next-generation iMac will be released in October. The desktop will get updated hardware components, but the price is still unknown. Assuming that new processor, RAM, and SSDs are expected, the device won't be cheap at all.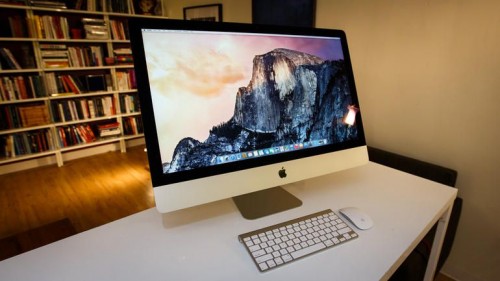 The blogger claims the updated iMac will get an Intel Xeon E3-1285 v6 CPU, 16GB, 32GB, or 64GB of ECC memory, and a new NVMe SSD with the capacity of up to 2TB. Moreover, he believes the computer will feature a new AMD graphics chip and second-generation Thunderbolt 3 and USB-C ports. Finally, Pike's Universum suggests that the iMac will come with a brand new Magic Keyboard. Who knows, maybe Apple will add the Touch Bar to the new input device.
The blogger also says Apple is working on a new 8K display for the Mac Pro and a new version of Mac mini.
Earlier this week Apple announced upcoming Mac Pro updates targeted at 'pro' users who need powerful machines for difficulties tasks like video rendering or 3D modelling.
[via Pike's Universum]

Leave a comment