New iOS Will Let You Disable Touch ID in Case of Emergency

The rumored emergency features appeared in iOS 11 beta. The update includes turning off the Touch ID with Sleep/Wake button.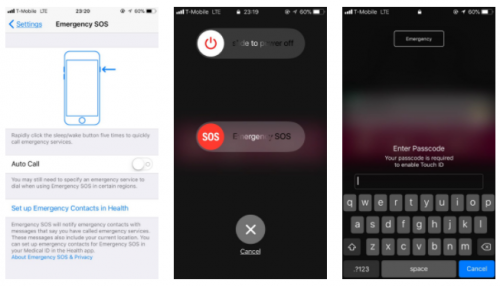 The new feature will allow users to disable Touch ID and bring the screen to make the emergency call. To do this, the user will need to quickly press Sleep/Wake button 5 times in a row. After that, the Touch ID will be disabled and the screen with two toggles will appear: one for turning the device off and another to call 911. It will not automatically call, but if you swipe the toggle, iPhone will call emergency service and notify the emergency contacts about your location.
Activation of this feature will prevent somebody from forcing you to unlock your iPhone with the fingerprint. After Touch ID is disabled, only a passcode will enable it back and unlock the device.
[via iClarified]

Leave a comment