New iPhone 6, iPad Air 2 and iPad mini Mockups

An image showing physical mockups of the next-gen iPhone, iPad Air and iPad mini has recently leaked online. All of the devices appear to be thinner than the current models. Apart from that, they can boast of thinner display bezels and a Touch ID sensor.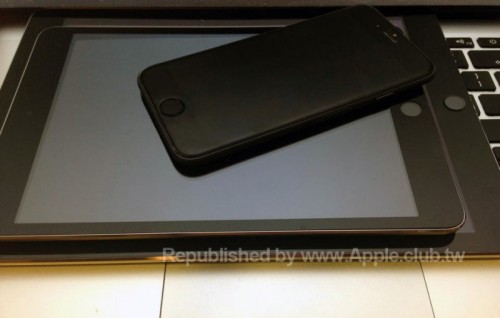 While we've already seen new iPhone 6 and iPad Air mockups, this is probably the first image showing next-gen iPad mini. The device resembles the current version, however, as I've already mentioned, it has a Touch ID sensor and a number of minor improvements.
The new image doesn't reveal any more details except the depiction of Touch ID on the new iPad mini. This year's iPads have been widely expected to gain Touch ID capabilities.
Touch ID was first introduced with iPhone 5s. This year, the guys from Cupertino may add their fingerprint scanning system to the entire lineup of the products in order to make them more secure.
Apple is expected to release its iPhone 6, iPad Air 2 and iPad mini 2 later this year. Let's wait.
[via MacRumors]

Leave a comment