New iPhone 8 Leak Echoes Previous Bezel-free Concept

The release date of the iPhone 8 is approaching and new photos leaked recently. This time, it's allegedly a photo of the new iPhone's packaging.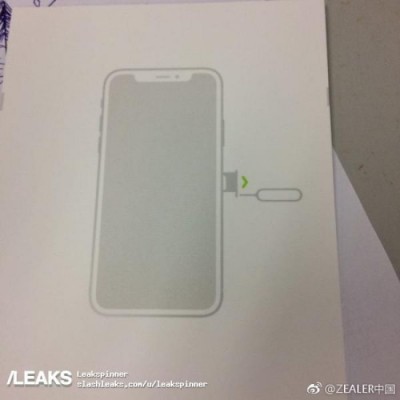 Slashleaks has published a photo of the packaging papers. The photo depicts a way of inserting SIM-card. The sample is drawn in the same style as previous iPhones: gray diagram with a green arrow showing the direction of the SIM card. Besides, the phone diagram looks pretty much the same as the most recent iPhone 8 concept. It has a cutout for the camera and sensors and lacks bezels. The lock button is significantly bigger.
Still, it is not likely to be a true packaging paperwork for a couple of reasons. The information like this usually appears much later, just before the release, and the source is not too reliable. It is easy to adjust the diagram in Photoshop, based on the previous models' images and recent renders.
[via 9to5Mac]

Leave a comment