New Mac OS X Trojan horse hijacks GPU, spies and steals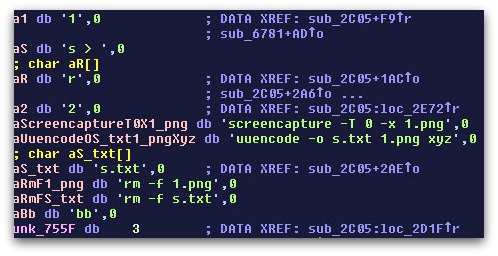 A security firm Sophos, released a report which claims that a new Trojan horse was found to be hidden in a Mac OS X application, Graphic Converter 7.4.
The new Trojan called DevilRobber can steal sensitive user data, usernames and passwords, and take control of the computer's GPU to generate Bitcoins, a form of currency used online, and is capable of spying on users by taking screenshots of their activity and sending the images online. DevilRobber, also known as "OSX/Miner-D," also runs scripts that can copy information "regarding truecrypt data, Vidalia (TOR plugin for Firefox), your Safari browsing history, and .bash_history" to a dump.txt file. The malware is also able to search for "pthc" files (the term means pre-teen hardcore pornography). And probably that is one of its secondary features to find traces of child abuse on affected computers that could be used against owners of such computers, for example.
Sophos suggests that users may notice that their computers have been attacked by the Trojan. This may affect overall computing performance when the Trojan steals GPU resources. The company asks users not to download software from unreliable sources. Though, common anti-virus programs are able to detect the Trojan.

Leave a comment, read comments [1]