New Rumor Claims Apple Is Considering AMOLED For iPad 3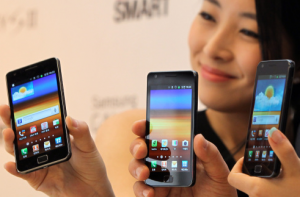 In a recent visit to South Korea Tim Cook, temporary Apple's CEO, has discussed with Samsung the possibility of implementing AMOLED displays in the next-generation iPad, dubbed iPad 3. Apple would be interested in the technology for an "upgraded version" of the iPad 2.
"Apple wants to tap into Samsung's AMOLED technology for an upgraded version of the iPad 2, considered as many by the iPad 3 that is likely to be launched toward the end of this year," a source told The Korea Herald on Wednesday on condition of anonymity. During Cook's trip last week, Apple seems to have offered Samsung an advance for the AMOLED displays, the source said.
Apple's rumor timeline in regards to AMOLED displays produced by Samsung goes a long way back to 2009: various reports from last year indicated the company had considered AMOLED screens for the iPhone 3GS, but couldn't implement them due to production capacity issues, high costs and the PenTile technology used by Samsung at the time.   Manufacturing issues with LG displays that allegedly caused problems with iPad 2 shipments in the last quarter might lead the company to choose another supplier for the next-generation iPad. Moreover, Samsung's AMOLED technology is said to have dramatically improved over the past months to be suitable for tablets.

Leave a comment