New Rumors About Apple's A8 Processor Appear Online

According to the most recent rumors, Apple's next-generation A8 processor won't be quad-core as was reported earlier. As noted by several supply chain sources, the chip will boast of the clock speed of at least 2GHz, but will remain dual-core.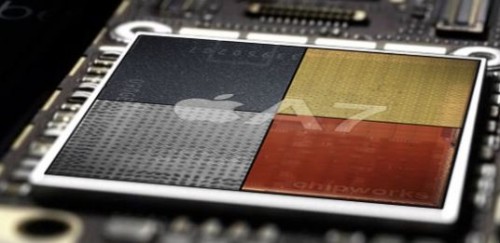 If to speak about the current A7 processors found inside of the iPhone 5s and iPad Air, they have clock speeds of 1.3Ghz and 1.4GHz respectively.
The chip will obviously keep the 64-bit architecture, but contrary to earlier reports, it will remain dual-core instead of the anticipated quad-core chip. According to Chinese media, the A8 will be manufactured using a 20nm process instead of a 28nm process. Previous reports have had the A8's clock-speed at 2.6GHz.
Apple's A8 chip is expected to be designed specifically for the next-generation iPhones and iPads. It is still unknown whether the guys from Cupertino will integrate the LTE chip into the CPU or will continue using Qualcomm's external processor. We'll see.
As to the main manufacturers of the new chip, they include Samsung and TSMC.
[via iClarified]

Leave a comment