New rumors on RFID-enabled iPhone suggest an improved integration with Mac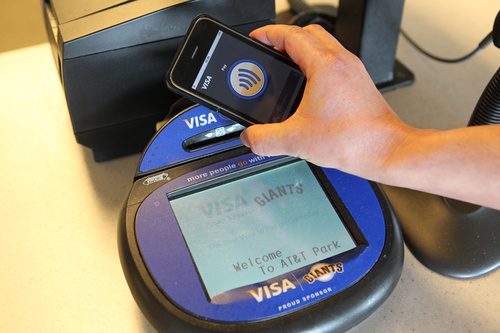 Today Cult Of Mac in reference to anonymous sources reported that Apple is currently working on another communication technology, which will be used in future Macs and iPhones. Rumor has it that the functionality will be implemented in the iPhone 5, which will allegedly appear in June 2011.
According to the source, an RFID chip can be used in iPhone. When the device will reach the proximity of a Mac, the users will be allowed to load applications, data and settings from the phone to the computer. In case the distance between the devices will become too long the connection disappears and the data will be inaccessible.

"The Mac authenticates with the iPhone, which contains a lot of the information the computer needs, such as bookmarks, passwords and other data. The system would essentially turn any Apple computer into your own -- like you're actually working on your own computer. Same settings, look, bookmarks, preferences. It would all be invisible. Your iPhone would be all you needed to unlock your Mac."
The information that can be useful for the Mac on the iPhone will allegedly include keyboard and mouse settings, desktop picture, software licenses, website passwords and contacts. After the iPhone will be taken away from the proximity of its big brother, the Mac will be restored to its original state.
Cult Of Mac also reported that Apple understands - the amount of information that can be useful for user continues to grow, and soon larger files will be probably kept in the cloud and some basic data like documents and passwords will be contained on the phone.
Last week we also reported that Apple develops new technology for iPhone. It should allow working with multiple carriers and, besides that, enable contactless transactions via an integrated RGIP chip.

Leave a comment