Apple plans to release new taller iPod Nano with Home button this fall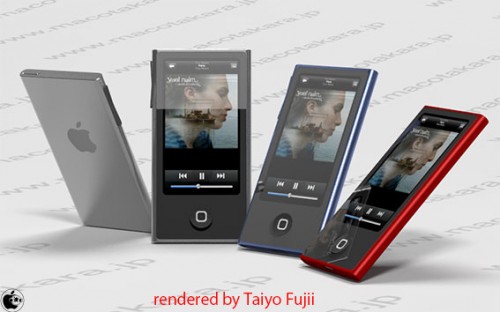 Recent rumors say Apple is planning to release a new taller iPod nano this autumn. The new device is expected to have a Home button and integration with iTunes.
The new iPod nano, a small square off the body, is again back to the portrait style. Size is the size of three-fourths of the (5th generation) iPod nano, is thinner than the part so that the body was removed from the clip (6th generation) iPod nano. That a click wheel is no resurrection is like, it seems a hole for the buttons such as a home button.
The current-generation iPod nano features a rectangular design with no physical buttons. Instead, the device is operated through familiar multitouch gestures such as swipe.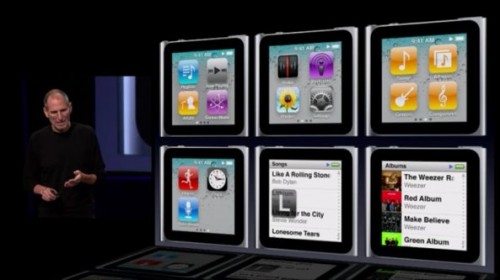 For comparison, the previous-generation iPod nano is pictured right below.

Apple usually updates the iPod lineup around fall so we may learn more about this new iPod in a few weeks time. The current-generation iPod nano was last redesigned nearly two years ago, in September of 2010, so it's fairly safe to assume that a significant design change would be in the cards.

Leave a comment