New York Police Department Encourages People to Update to iOS 7

The New York City Police Department is asking people to upgrade to iOS 7. This is all due to its improved security and, among the rest - due to the 'Activation Lock' feature.
According to some police officials, the seventh version of the Apple's mobile operating system is probably the most protected.
After months of pressure from a global coalition of elected officials and law enforcement agencies, we are pleased that Apple is set to release a new mobile operating system that includes a theft deterrent feature called Activation Lock. This is an important first step towards ending the global epidemic of smartphone theft.
Looks like the new iPhones are really worth purchasing devices.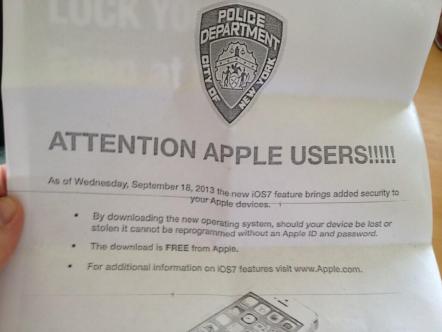 Leave a comment, read comments [4]