Next-gen Apple TV Will Cost $99 And Will Be Based On iPhone OS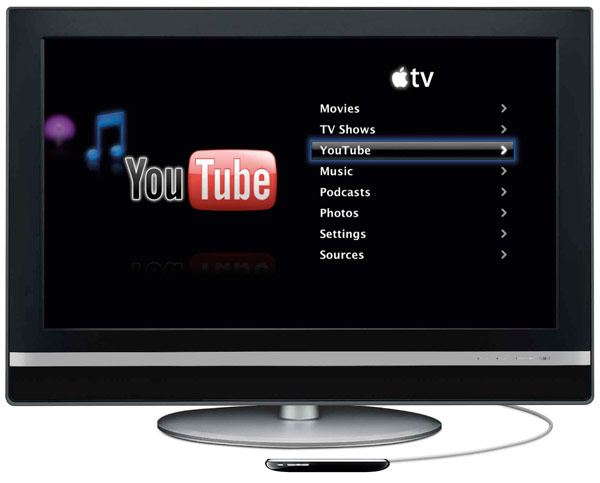 Today Engadget revealed new information on the next-gen Apple TV that was received from sources close to Apple.
The architecture of the upcoming device is based on iPhone OS 4, which means it will have the same hardware (A4 system-on-chip) with 16 GB of flash memory, video out and power socket. It will be 1080p HD capable, and will look like "an iPhone without a screen".

It also appears that the next-gen Apple TV will cost only $99. This may be explained by the company's approach to cloud computing that allows TV-streaming without installing local storage (thus reducing the price). But those who want to keep their content may still use Time Capsule as an external storage component.
iPhone OS support also means that there must be special apps for the device, but there is no information on that. The support of currently existing applications is also under the question - just imagine how horrible iPhone programs will look like on 52-inch plasma.
The news on Apple TV won't allegedly appear on WWDC2010 but Engadget is assured that the work on it "is most definitely full steam ahead".

Leave a comment