Next-Gen iPhone Once Again Rumored to Come in Rose Gold

According to the latest report from people familiar with the matter, the next-generation iPhone will come in a new rose gold color. This rumor goes in line with previous rumors and leaks suggesting the same.
The front panel of the handset will remain white, just like the panels from gold and silver iPhone 6. The back aluminum shell, however, will get a rose gold color to match the design of the high-end 18-karat gold Apple Watch. Below you may take a look at the new iPhone concept created by a well-known designer Martin Hajek.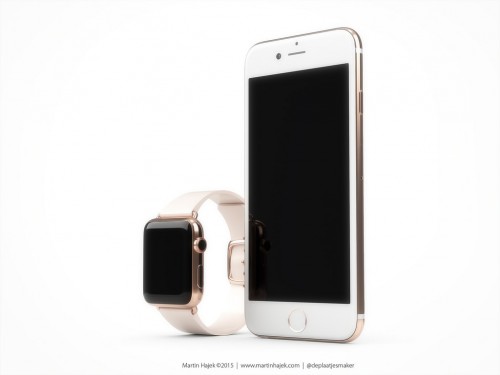 Here's what 9to5Mac reporters write about the new iPhone 6s color option:
This new Rose Gold color is a copper-like variation on the gold option originally introduced with the iPhone 5s in 2013. Like the standard gold iPhone, the front glass will be white, unlike the black front found on Space Gray models. The new color matches up with the two gold shades available for the Apple Watch, but the Rose Gold on the iPhone will obviously be made from anodized aluminum, rather than the 18-karat gold used in the $10,000+ Apple Watch Edition.
Apple is expected to announce the 4.7-inch iPhone 6s, the 5.5-inch iPhone 6s Plus and possibly the 4-inch iPhone 6c at a media event on September 9th. The first two handsets will get new A9 processors, 2GB of RAM and a number of other enhancements. The specs of the smaller gadget remain unknown.

Leave a comment