Next-Generation iPhone 5 Said to Use S5L8950X Application Processor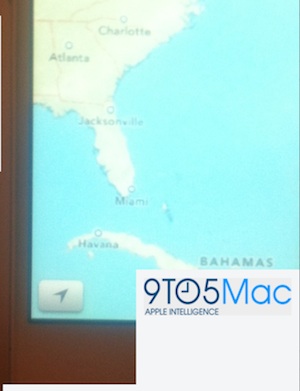 9to5Mac's source, who has access to the next-generation iPhone prototype, as well as data found out in a build of iOS 6 could report some more details about Apple's next smartphone.
- Details in the iOS 6 beta indicate that the next-generation iPhone will run an application processor identified as S5L8950X that is still internally being referred to as part of the A5 family.  That processor initially showed up in iOS 5.1 betas alongside the S5L8945X that arrived in the form of the A5X in the current iPad.
- As for the graphic processor Imagination Technologies is once again said to be supplying the chip, which is currently being referred to as SGX543RC* and does not correlate with any official variants of the SGX543 platform.
- Following up on spy shots of the iOS 6 Maps app that appeared earlier this week, today's report offers another such shot, although the design is said to still be subject to tweaking (see the shot above).

Leave a comment