Next-Generation iPhone to Launch in More Colors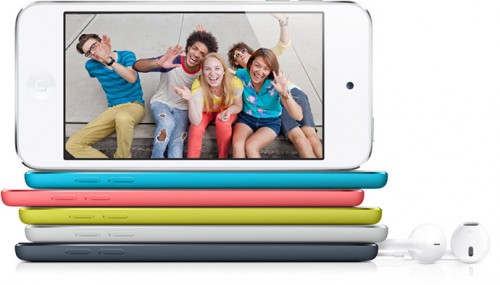 Analyst Brian White of Topeka Capital Markets said in a note to investors Wednesday that his checks within the industry have indicated the so-called "iPhone 5S" will come in a variety of colors beyond the current black and white. He expects that the next iPhone will be available in a total of eight colors: the pink, yellow, blue, green, purple, silver and slate shades currently found on the iPod nano, and a (Product)Red model with proceeds benefiting AIDS research.
Beyond the new colors, White also said his industry checks found that a new model could become available in multiple screen sizes.
Although Apple offers a 4-inch screen on the iPhone 5 and a 3.5-inch screen on the iPhone 4S and iPhone 4, the Company has never offered multiple screen sizes for a single model. We believe this is about to change with the next iPhone offering different screen sizes that we believe will allow Apple to better bifurcate the market and expand its reach. This eventually opens up the possibility for a lower-priced iPhone (i.e., iPhone mini) with a smaller screen size that could allow Apple to further penetrate markets such as China and open up opportunities in India. At the same time, Apple could unveil a larger screen size compared to the recently updated 4-inch screen on the iPhone 5.

Leave a comment