No More iPhone 4s at AT&T Till June 29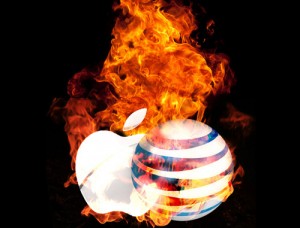 If your iPhone 4 is pre-ordered – congratulations to you! You will be probably getting it very very soon. However, if you didn't preorder, you'll have to wait 6 more days, till June 29, to buy your iPhone at AT&T.
It's no wonder that the date has been delayed, what with the mess the pre-ordering system was in and the fact that all the devices were sold out in less than one day. The pre-order sales of the iPhone 4 began on June 15 and they were 10 times as high as those for the iPhone 3GS last year on its first day. The company reports that they are happy to see the excitement around the new device and they are trying to help as many buyers as quickly as possible. As it was announced last week, the priority is to fulfill the pre-orders first.
AT&T is now in the middle of delivering iPhone 4 to those who preordered it on June 15. Here are some guidelines for the buyers getting iPhone 4 from AT&T:
Preordering for business and home delivery: an email will be sent to each customer when his order has been shipped, and the devices will be arriving later this week.
Preordering for store delivery: this week the retail representatives for AT&T will be calling customers to notify them about the availability of their iPhone 4 at the store.
No preordering (retail purchase): the iPhone 4 is expected to be available on June 29th on the first-come, first-served basis on its retail locations, in business sales channels and at www.att.com. As soon as the inventory has been sold out, AT&T will be offering other options of buying iPhone 4 and delivering it to an AT&T store, a business or a home. As is normal, customers will receive 2 emails: when their order is placed and when it has been shipped.
Early this week, AT&T is expected to post a series of videos aimed to help the customers stay up to date on important information and iPhone activities. The videos will be available at www.facebook.com/att. In the series you may expect customer-friendly advice and instructions on how to order, how to activate your new iPhone 4 and, most importantly, on the new MicroSIM, which is unique for the device.

Leave a comment