Non-iPad Tablet Makers Will Cut Prices Twice This Year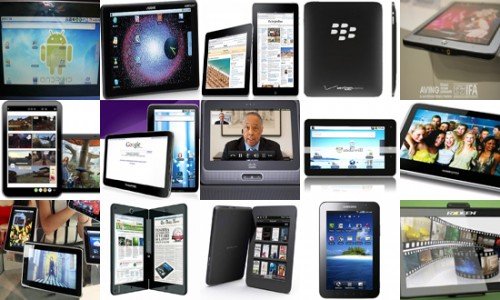 DigiTimes reports citing a source that sales of iPad rivals turned out to be lower than it was expected, and the demand for them from retail companies continues to drop sharply, so manufacturers of non-Apple tablets will have to cut prices for their devices as early as late September. According to the source, this is the only way for them to sell numerous devices in warehouses and minimize their losses.
Despite the Strategy Analytics survey that showed Android-devices have 30 percent share of the tablet market in June 2011, the real share are lower, because the figures included not only sold devices, but also shipped ones.
According to the source, price cutting could increase the competition in the segment of tablet PC. The largest manufacturers, such as Motorola, Hewlett-Packard, Acer and Asustek have already slashed their tablet's prices, and now the price for their tablets starts from as low as $370.
Nevertheless, the source states that even after price cutting manufacturers won't be able to sell all their accumulated tablets because sales of the most iPad rivals were considerably lower than it was planned. Even Asustek that turned out to be more successful than other producers, shipped around 700 thousand of tablets, but only 500 thousand from them was sold in the period from January to July 2011.
In turn Apple could repeat iPhone 4-3GS trick and sell iPad 2 at discounted price, say $300, after the launch of $499 iPad 3.
The source said that manufacturers will have to cut prices at least twice until the end of this year. According to preliminary estimates, the average selling price of tablets will fall to $350, and later may drop even to $300.
.

Leave a comment