On Saturday, Apple will offer new retail stores in China, Australia, New Jersey stores have been renovated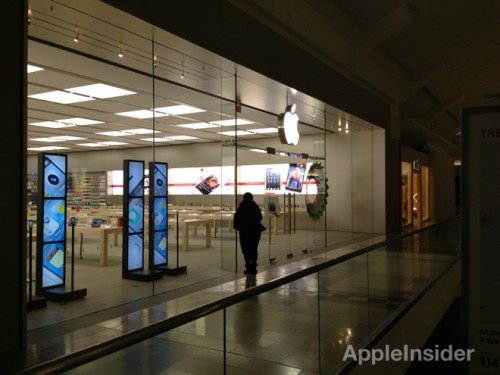 Next Saturday it will be the big day for Apple retail stores. The company plans to open four new stores around the world. In addition, aheard of the holiday season, two New Jersey stores were renovated.
A total of four new Apple stores will be opened on Christmas Eve, according to toifoAppleStore.com: MixC shop in Chengdu, China, will be opened at 8 a.m.; the Fountain Gate store in Australia will open its doors at noon; Causeway Bay store in Hong Kong will be opened at 9 am; and Emporia in Sweden - at 10 a.m.
Perhaps the most impressive of the new stores is Causeway Bay store in Hong Kong. This store will be the third one opened in Hong Kong at the moment. A couple of Apple retail stores in New Jersey also have  been recentlyrenovated and is ready for the opening day.
In total, Apple opened 33 new wholesale and retail stores in 2012, 28 of them were opened outside the United States. The total number of Apple stores around the world stands now at 390. Apple plans to open 30-35 stores in 2013 fiscal year, which runs to September of the following calendar year. About three quarters of the new stores will be located outside the United States.

Leave a comment