Photos of Partially Assembled iPhone 6 Appear Online

Several new images have recently appeared on the Internet that show us something very similar to the partially assembled iPhone 6. The images have been shared by a luxury modified iPhone seller called Feld & Volk. They are available below.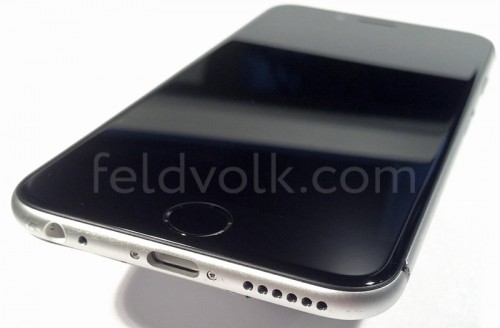 Some new photos surfaced this afternoon, showing what is believed to be a partially assembled iPhone 6. We've seen shots of standalone parts, like the front panel and rear shell, but this is the first time we've seen what they look like put together.
What we see on the photos is a device, which looks just like we expect. It can boast of the aluminum rear shell that leaked online several weeks ago, a black front panel and a Home button with an embedded Touch ID sensor. On the sides of the handset, one will find redesigned volume and mute buttons, relocated Power button, headphone jack, Lightning connector and only one speaker.
It should be noted that the legitimacy of today's images haven't yet been proved neither by Apple, nor by other reliable sources, so I suggest that you should take the handset on the photos with a few pinches of salt.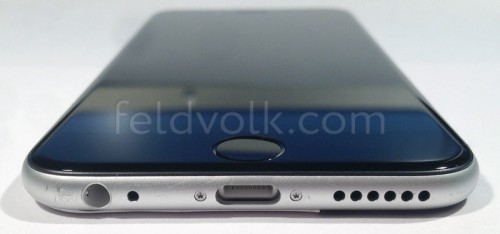 [via iDownloadBlog]

Leave a comment