Photos show iPad and iPad mini Lightning connectors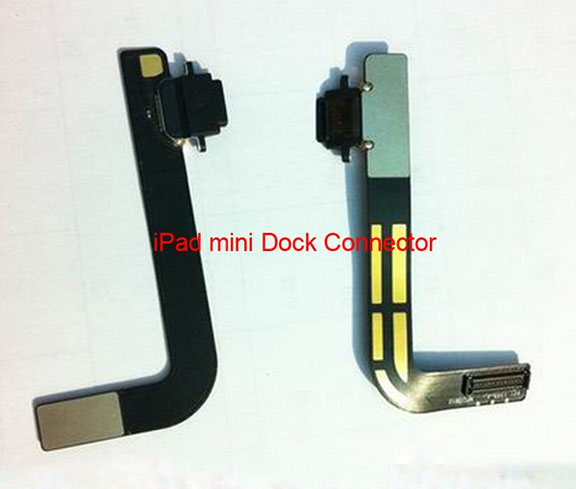 A pair of images published by Apple.pro on Sunday reportedly demonstrates two Lightning dock connectors, one for Apple's much-rumored iPad mini and another bound for the fourth-generation 9.7-inch iPad. The connector is more compact than the current third-generation iPad's 30-pin flex cable. Unfortunately, the image's poor quality doesn't allow assessing the connectors in detail.
Both the front and back of the 7.85-inch iPad's Lightning flex cable are shown in the first image, revealing that the component's connections lead toward the left of the device as seen by the socket connector. This could imply that the mini's logic board will be located on the left side of the unit, possibly to keep dispersed heat away from the fingers of users holding the tablet with their right hand.

As for the purported full-sized iPad Lightning port, the publication suggests that the component is to be used in the fourth-generation "iPad 4," which is expected to be released in 2013, and not a tweaked version of the current tablet some speculated would be unveiled alongside the iPad mini this week.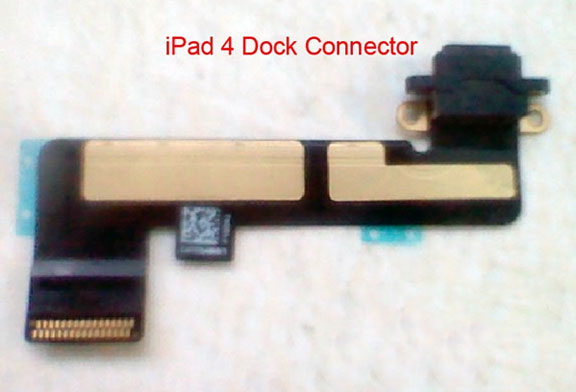 Leave a comment