Publishing Your iTunes Library to Facebook - There's An App For That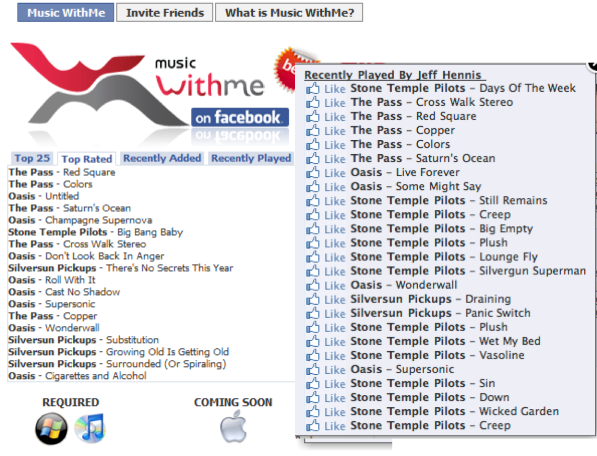 Today mobile media company ParkVu introduced an interesting Facebook app called "Music WithMe", which allows publishing your music library from iTunes to Facebook. After publishing the tracks it contains may be shared, commented on, liked and discussed by your friends.
To use it properly you should also install a desktop app, which is now available only for Windows (Mac will be supported soon).  When the setup will be over the app will show your tracks in its Facebook application here. Note, that your friends also must install this app in order to comment on and like your tracks (and without it the app looks pretty useless).

Leave a comment