Pwnagetool for iPhone with iOS 4.1 will be released by Sunday


Hacker MuscleNerd has tweeted that the DevTeam plans to release PwnageTool for iOS 4.1 in several days.
For AppleTV 2G users, the goal is for PwnageTool to cover you by Funday/Sunday (but still very limited app capability)
This release should also bring jailbreak for iPod touch and iPad Mac users.
PwnageTool is a Mac OS X jailbreak tool. One of it's advantages is the ability to preserve old baseband, which means you can have firmware iOS 4.1 with baseband from iOS 4.0 (if you haven't updated to 4.1 already). And this brings unlcok, because iOS 4.0 is unlockable.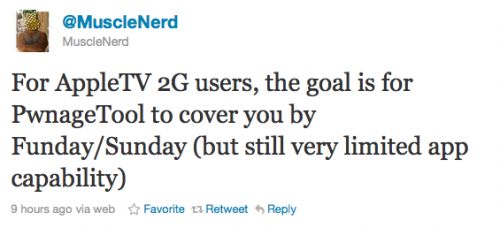 Leave a comment, read comments [2]