Release of Microsoft Office app is expected to be in early 2013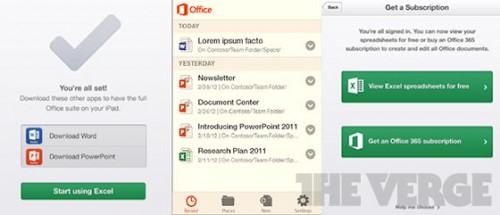 Microsoft Office application for iPhone and iPad, expected to start setting on the iOS App Store in early 2013. It offers free preview of documents, but there is subscription for Office required to edit documents. On Wednesday, The Verge revealed details of the software. The "Office Mobile" application will be free distributed, but it requires Microsoft Office account. The Office Mobile application will include Word, Excel, and PowerPoint. With an annual subscription to the Office, the user will be able to edit documents. Office Mobile is also expected on the Google Android platform, although the application will appear on Apple's iOS first.
One-year subscription to the Office will be available through the application. This means that the user will agree with the rulesb y buying Apple App Store content. The report states that the subscription will allow basic editing in the application, but it will not replace the Office application for desktop computers. Those, who have not purchased a one-year subscription to the Office, can still use the free Office Mobile for the iPhone and iPad only for viewing documents.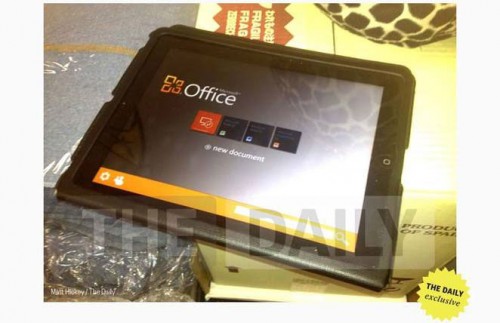 Last month, Microsoft Product Manager in the Czech Republic said that the new version of tthe Office for the iOS can be launched by March 2013. Microsoft spokesman refused to tell the exact date, saying that the Office would "work through the Windows Phone, iOS and Android."
Rumors about Microsoft Office for the iPad have been curculating in the past year, and the picture showing the application installed on the iPad was surfaced in February. At the end of May, it was reported that the Office was slated for the release on November 10, but it was later revealed that this whould be impossible.
If you need to recover Office password we recommend to use software from www.passwordlastic.com

Leave a comment