Rogers and BCE Already Have the Apple iTV in Their Labs, Controlled with Voice and Hand Gestures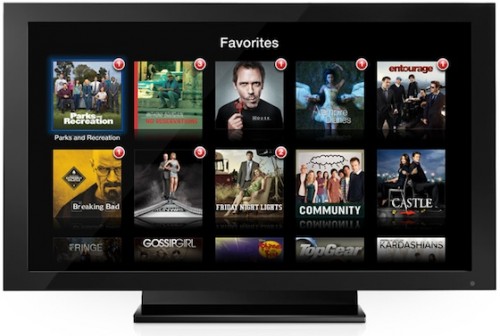 An anonymous source disclosed to The Globe and Mail that Canadian telecoms Rogers and Bell Canada have an early version of a much-rumored Apple television set in their labs. Another source familiar with the negotiations said Apple is in negotiations with the telecommunication giants to enter into a partnership for the device.
"They're not closed to doing it with one [company] or doing it with two," the source said. "They're looking for a partner. They're looking for someone with wireless and broadband capabilities."
All of the companies mentioned in the report declined to comment. Both Rogers and Bell already have an existing agreement with Apple to offer its iPhone device on their wireless networks.
The report characterized Apple's TV project as a "large-screen iPad" for living rooms, adding that the Siri voice-recognition assistant that debuted in the iPhone 4S will likely make its way into the rumored television. It also mentioned the use of "hand gestures" to control the device, though it didn't go into further detail on what exactly that would entail.
Yesterday we reported that Best Buy carried out the survey where was mentioned a "concept" 42-inch iOS-powered TV from Apple. The questionnaire said the device "finally reinvents what a TV can do" and suggested it would be priced at $1,499, support iCloud, feature remote control via iPad or iPhone, and sport an "iSight" camera and microphone.

Leave a comment