Rumors: Apple Has Been Researching And Prototyping Small Wearable Devices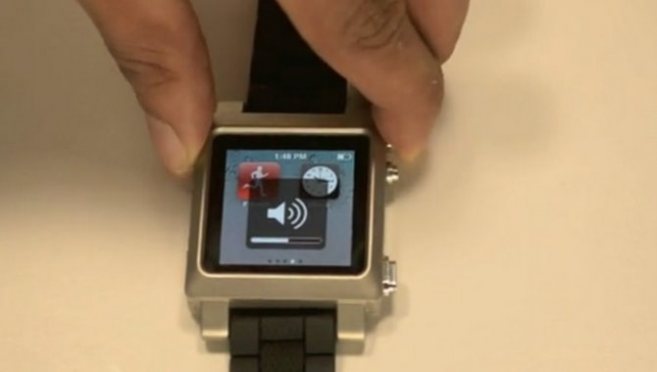 The Paradox iPod nano watch kit
Nick Bilton from The New York Times, who in October wrote that large parts of rumoured Apple's television sets appeared in the company's supple chain, now reports that Apple may be researching and even prototyping new wearable devices.
According to the article, both Apple and Google, aiming to increase smartphone sales, have been working for many years on wearable devices that are capable to interface with their phones.
"A person with knowledge of the company's plans told me that a 'very small group of Apple employees' had been conceptualizing and even prototyping some wearable devices".
The author specifically mentions a curved glass iPod:
"One idea being discussed is a curved-glass iPod that would wrap around the wrist; people could communicate with the device using Siri, the company's artificial intelligence software".
In September DigiTimes cited sources from supply chain who claimed that Apple was developing devices featuring curved glass touchscreens and planned to be released in the early 2012. Also Samsung recently released a video showing flexible AMOLED technology which is expected to be included in its tablet and smartphone in 2012.

Leave a comment