Samsung: Apple's Accusations Are Not Legally Problematic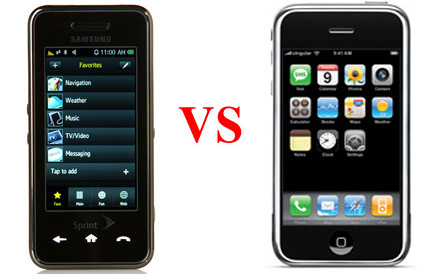 According to Samsung mobile communications business head, Apple's statement that Samsung completely dubbed such devices as iPhone and iPad has absolutely no grounds. Here is what J.K. Shin said to the interviewer from The Wall Street Journal:
"We didn't copy Apple's design. We have used many similar designs over the past years and it [Apple's allegation] will not be legally problematic."

Shin has also reportedly assumed that the flame of Samsung's current legal dispute with Apple could flare up. Nevertheless, he made it abundantly clear he didn't want to go into details.
Legal proceedings were initiated in April when Apple took legal steps against Samsung. The case concerned Apple's suspicion of the fact that the South Korean electronics company dubbed its devices with such products as the Galaxy S, Nexus S, Epic 4G and Galaxy Tab. Samsung responded quickly by blaming Apple of its patent violation in production of cellphone transmission technologies.
California judge ordered Samsung to demonstrate Apple the prototypes of its new devices under construction. Samsung in its turn demanded to get acquainted with the next models of Apple's iPhone and iPad. The legal proceedings go on irrespective of the fact that Apple is one of the key clients of Samsung, as the latter produces displays, processors, memory and other for devices by Apple.
Mobile devices by Samsung, being rivals of Apple's iPhone and iPad, run on Google's Android OS. According to Shin, Samsung is not going to change mobile operating system used for its devices in future.

Leave a comment