Samsung Doesn't Give Up, Counter-Sues Apple In The United States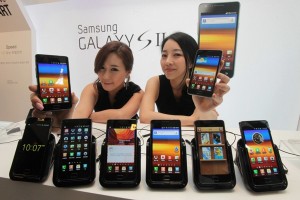 Bloomberg reports that Samsung now countersues Apple in the Unites Stated. Samsung already sued Apple in Europe and Asia for patent infringement in technologies like power conservation and 3G data transmission, in response to Apple's lawsuit accusing Samsung of coping iPad and iPhone design with its Galaxy series devices.
In the U.S. complaint, Samsung accuses Apple of violating patents that "relate to fundamental innovations that increase mobile device reliability, efficiency, and quality, and improve user interface in mobile handsets and other products."
The patented technology includes ways that a phone allows calls and Internet surfing at the same time; improvements in how text messages and attachments are sent; reductions in interference among mobile devices; and increases in the capacity of mobile networks, according to the complaint.
"Apple continues to violate Samsung's patent rights by using these patented technologies without a license," Samsung said in the lawsuit.

Leave a comment, read comments [1]