Samsung Lets iPhone Users Test New Smartphones for $1 for 30 days

Apple's main rival, Samsung, has recently launched a new promo campaign for iPhone users called Ultimate Test Drive. The participants of this campaign can get any Samsung smartphone they choose for one month for just one dollar. The main aim of the Ultimate Test Drive is to make iPhone users switch to Samsung devices. The launch of the program comes simultaneously with the launch of the Samsung Galaxy Note 5 and Samsung Galaxy S6 Edge+. It is very likely that most participants will select these two smartphones as iPhone alternatives.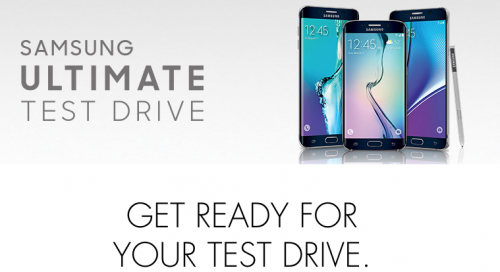 Here's what Samsung writes about the promotion:
For just one dollar, you can try one of our latest Samsung phones for 30 days with no obligation. Your test drive kit will come with the phone of your choice, an activated sim card, and a step-by-step guide to help you start your test drive.
If you live in the United States, you can take part in the Ultimate Test Drive promo campaign. To sign up, visit SamsungPromotions.com, select the device you own and follow the instructions on the screen. This will let you choose a Samsung smartphone you like and test it during 30 days.
Do you think such a campaign will make many iPhone users switch to Android? Leave your comments below this post.

Leave a comment