Samsung Will Explain Why It Should Not Be Sanctioned for Leaking Apple's Secret Documents

Judge Paul S. Grewal has ordered Samsung to explain why it should not be sanctioned for leaking Apple's secret documents. Earlier this month, South-Korean company executives somehow discovered the details of the confidential Nokia-Apple patent license. It goes without saying that Apple appealed to the court in order to request sanctions against Samsung.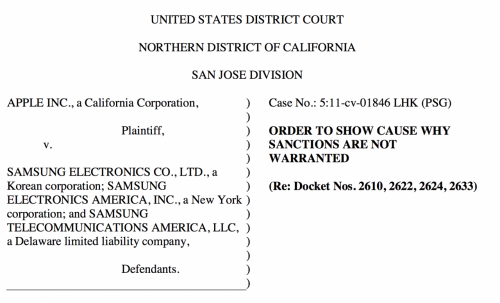 Samsung and its counsel are invited to file a brief by December 2, 2013 to show cause why sanctions should not issue for these violations. Apple and Nokia also may submit a brief by this same date proposing appropriate sanctions. The parties shall address both the legal framework and the evidence relevant to any sanction to be imposed. All briefs may be up to twenty-five pages in length.
It's always interesting to watch Apple and Samsung fighting for leadership on market. The question is, who would finally win the war for customers? We'll see.

Leave a comment