SI Swimsuit 2009: another "Sexy" app available in AppStore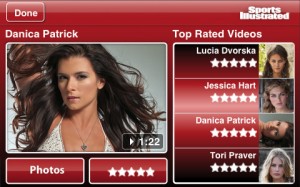 Apple is always against certain types of applications... Some call these apps "porn", others say "sexy". For example Apple removed Hottest Girls and Beauty Meter apps from AppStore and didn't give approval for Action Babes. In the same time it approves app with erotic content. Couple hours ago an app called "Sports Illustrated Swimsuit 2009" appeared in AppStore.
The application allows us to view a series of images of international super models.  For each of these there is also a video clip of 2 minutes each. We can look at the pictures in SlideShow and rotate the iPhone 90° to see a small calendar.
Application cost is $2.99 (AppStore link).

Leave a comment