Slide-On Cases Causing Cracked Glass on iPhone 4s?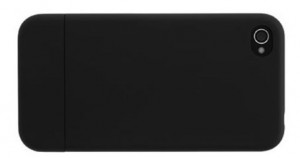 Apple is investigating an issueб which connects with the way how third-party "slide-on" cases for the iPhone 4 can interact with the iPhone 4's glass back and trap dirt and other material between the two layers and cause scratching that can lead to cracking or shattering of the device's glass.
Apple recently found that non-bumper style cases – especially those that slide onto the iPhone 4 - can cause unexpected scratching that could quickly lead to full-on cracking or even much larger fracturing of the entire rear pane of glass. Apple has put together a lab and a team to conduct testing on the issue in order to determine how widespread it might be. However, Apple has until this week blocked sales of nearly all third-party cases from its retail stores.

Leave a comment