Source Claims Hands-On Experience with iPhone 5 Prototype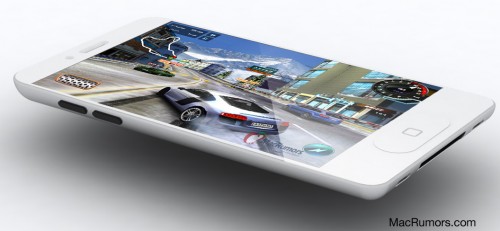 Rumors about "iPhone 5" have been still circulating, even despite the fact that Apple launched last month updated iPhone 4S. The next-generation iPhone is expected to be released next year and will be redesigned significantly. Business Insider now reports that it has received information from the source who have had access to an iPhone 5 prototype, providing the following details on the device:
We've been told this by an industry source who has been right about future Apple products in the past. We have not been able to verify what he told us with a second source. So we're still treating these details as rumors. You should probably still read this post with a nice fat dose of salt.
The source confirmed that Apple planned to launch the iPhone 5 this year but was forced to change its plans. The source mentioned the following details of the next-generation iPhone:
4-inch screen
Aluminum back
Capacitive home button
"Flatter" form factor
Much faster than current hardware, but poor battery life
10-megapixel rear camera
Siri prototype known as "Assistant", which had been the rumored name for the feature until its introduction

Leave a comment, read comments [5]