Springtomize 3 Tweak Released for iOS 7

Good news for all those who like to change themes and the interface elements of their Apple devices - Springtomize 3, one of the most popular customization tweaks, has been recently updated for iOS 7.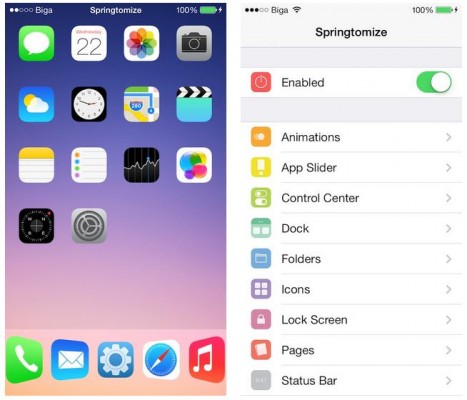 Take a look at what the tweak is capable of below.
Springtomize 3 is the ultimate utility for your iDevice! It's the only customization tweak you'll ever need. It features plenty of options to customize even the smallest aspect of your device(s). Every single option includes a brief explanation of its effect, making it very easy to use. The whole application has been localized in 20 different languages, so everyone will be able to use it without an issue.
The new tweak is available on Cydia Store for $2.99 for the new customers, $1.99 for all those who previously purchased Springtomize 2 and only for $0.99 for those who purchased the tweak in the last two months.

Leave a comment