Steve Jobs' Photo Was Put At Pop Art Exhibition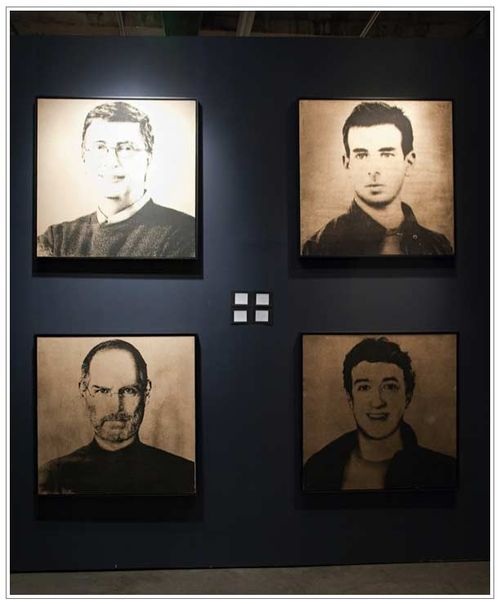 "Icons" Pop Art exhibition was opened on the day when most New Yorkers were preoccupied with St. Valentines's Day bustle. The 15 000 square feet installation room houses the photos not only of Steve Jobs but other renowned persons as well. His photo is placed beside that of Jack Dorsey (Twitter founder), Mark Zuckerberg (Facebook creator) and Bill Gates (Microsoft CEO). Although Jobs doesn't seemed to be very enthusiastic of his second row placement.
Last year's installation was called "The Holy Trinity" and immortalized such personalities as El Jobso hung between Linus Torvalds (Linux creator) and Bill Gates.
This exhibition features the four luminaries who resemble more the wanted posters rather than pop art celebrities.
It will run till late March.

Leave a comment