Steve Jobs's opinion of Flash on the iPad demo for WSJ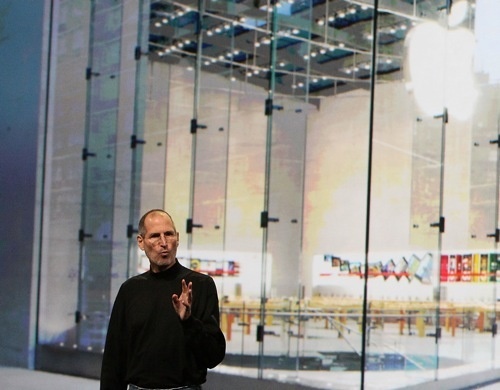 Steve Jobs called Flash technology a 'CPU hog ' and an "old technology" with numerous "security holes." On the iPad demo with the Wall Street Journal that took place in New York Apple CEO attempted to persuade the WSJ honchos to bring the issue to the iPad.
The parties discussed one of the stumbling rocks- the inability of iPad to support Flash technology. The point is that the Journal invested a great deal of money in Flash enabling to deploy videos, slides and other interactive media.
Jobs in turn quoted a number of reasons to regard this technology retarded and "old". He equaled Flash with some non-defunct technologies abandoned by Apple. Among these are floppy drives and the CD technology substituted by the iTunes and iPod. What is more, Flash is supposed to reduce the iPad's battery life to 1.5 hours (from originally 10 hours). Job's offer was the WSJ to abandon Flash in favor of the H.264 codec .
If flash is not supported on some device there are usually two options - developers can use non-flash technologies, or use some converters. You can find more info about the latter here: Flash to Html conversion - about it.

Leave a comment