Steve Jobs Answering More E-mails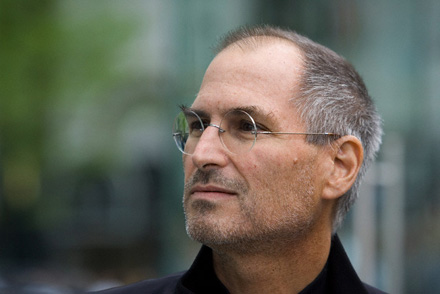 As time goes by Apple CEO receives more e-mails and answers on some of it. If you analyze his behavior, you can see that it becomes a tradition to answer to company's customers before the announcement of a new device. So maybe we can expect something revolutionary again, but at this moment we can just take a look at what we have for today.
Two days ago a Macrumors reader mailed a letter to Steve Jobs. He was concerned about whether Apple will lose their vision on the MacBooks' department. The answer was:
"Not to worry."
Another TUAW reader asked if he will have an ability to transfer his Google Docs to the iPad through iDisk or iWork.com. Steve Jobs answered shortly again:
"Yes".
A man calling himself Julio R. was wondering, if we can expect a universal mailbox on the iPod Touch or iPhone. Jobs reply:
"Yep".
TheAppleLounge reader mailed this:

"Dear Mr. Jobs,

will I be able to sync my current library of free ePub ebooks on iBooks through iTunes when I'll have my iPad? For free ePub books I mean the classics I can download for free since the copyright expired. I'm using Stanza to read them on my iPhone right now. Thanks."
Guess the answer? Right,
"Yep".
AppleInsider reports about the letter from Jobs, answering that iPad will be available for purchase "initially at Apple Retail and online stores and Best Buy".
It looks like now is the best time to write a question to Steve Jobs, so don't miss your chance!

Leave a comment