Survey Reveals How Consumers Use Their iPad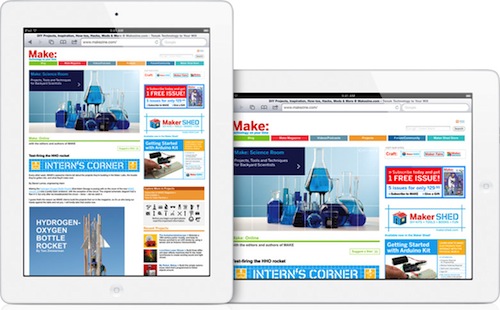 Business Insider conducted an extensive survey having asked more than 850 people questions that surround the iPad and how it is used. Their survey revealed that for about 70% of respondents, there was only 1 iPad in their household and only about 23% has 2 in the one household – less than 7% had 3 or more iPads in their household. Nearly 40% had downloaded between 20 and 50 apps, whilst 30% had downloaded more than 50 apps – with few paying for more than 20 of those apps and only 6% paying for none. Below are some of the other more interesting results:
87.4% did not even consider an Android tablet before buying an iPad and 90% would not consider a BlackBerry PlayBook or HP TouchPad;
The number of people with WiFi-only or the 3G iPad is fairly evenly split (52% to 48%);
Only 49% subscribe to a monthly 3G data plan (of those who have a 3G iPad);
40% use the iPad as their primary computer;
The most cited reasons for use of the iPad are; web browsing (35%), using social or communication apps (22%), watching video (12%), playing games (12%) and using all other apps (20%);
For consuming news, 38% would use the iPad's web browser, 34% would use a news site's app and 28% would use an aggregator like Reeder or Flipboard;
72% read e-books on the iPad, mostly on iBooks but Kindle is a close second.

Leave a comment