Taig 2.41 Beta with Fixes and Improvements Is Available for Download

Taig Team has recently released a new beta of the tool for untethered jailbreak of iOS 8.4. This beta has an index 2.41 and contains several bug fixes and general improvements. In particular, the developers have successfully fixed the bug causing the jailbreaking process to get stuck at 60%. Apart from that, the hackers claim they have optimized the process of jailbreak and made it more stable.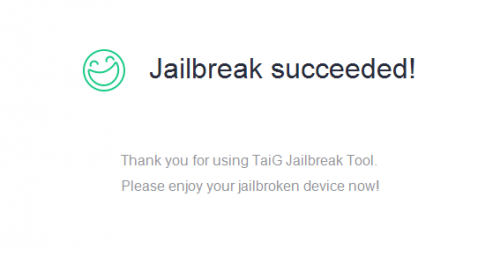 In case you don't know, the tool for jailbreak of iOS 8.4 has been released right after the release of iOS 8.4 to users worldwide. The utility is currently compatible only with Windows-based computers, so you should have one at home or use virtual machine.
If you have an iPhone or iPad compatible with iOS 8.4 and plan to jailbreak it using Taig 2.41 beta, you can do this right now. First of all, download the tool for untethered jailbreak from the official website of Chinese hackers and then use these instructions.
Before you jailbreak your device, don't forget to back up all the important files. Keep in mind you perform jailbreak at your own risk. Feel free to ask any questions related to jailbreak in the comments section below.

Leave a comment