Taig Tool for iOS 8.4 Jailbreak Released for OS X

I've got some good news for all those people who plan to jailbreak their iPhone, iPad or iPod touch with iOS 8.1.3 - iOS 8.4 on board. Taig team has finally released a utility for untethered jailbreak compatible with Apple's OS X. This means that now you can hack your device using not only PP tool, but also the original utility created by the Taig team.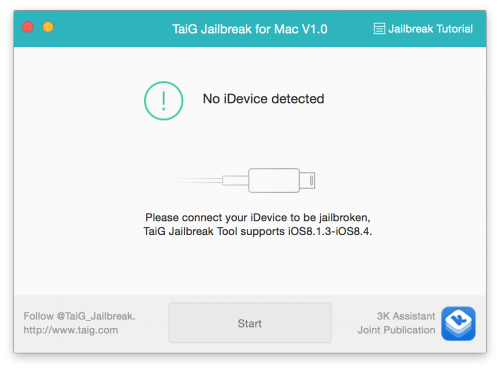 If you still haven't upgraded to iOS 8.4, I'd recommend you to do this as soon as possible as the guys from Cupertino are currently working on iOS 8.4.1, which will reportedly patch the vulnerabilities used for untethered jailbreak.
The first version of Taig tool for OS X is available at link. You can download the utility right now. However, I suggest that you should wait until we post a detailed tutorial on how to jailbreak your device using Taig v.1.0.0 for Mac.

Leave a comment