Teardown of Apple's iPhone 4S reveals larger battery, new baseband chip

As usual, iFixit conducted their standard teardown of Apple's latest gear, this time it was Apple's next generation iPhone 4S. The device has largely the same design as the iPhone 4, but inside it is different. The new iPhone 4S has a slightly larger battery that improves battery capacity and offers extra hours of talk time, comparing with the iPhone 4.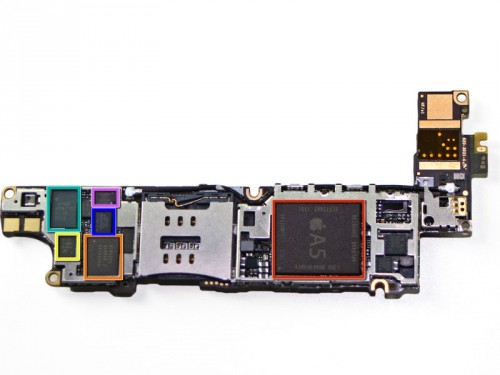 Other new thing implemented in the iPhone 4S is the A5 chip that improves performance up to seven times, comparing with the iPhone 4. The A5 CPU has a marking of E4E4 with 512MB of RAM.   The teardown also revealed a new Qualcomm MDM6610 baseband chipset that is the slightly modified model of the "worldwide" MDM6600 Qualcomm baseband used in the CDMA iPhone 4 that, as you remember, has both CDMA and GSM modes, but works in only CDMA networks. The iPhone 4S is the true worldwide smartphone, which will allow both GSM and CDMA customers to roam on GSM networks worldwide
The iPhone 4S does retain the same linear oscillating vibrator that was found in the CDMA iPhone 4. "This vibrator motor is quieter, softer, and all-around less annoying than its counter-weighted predecessor," they noted.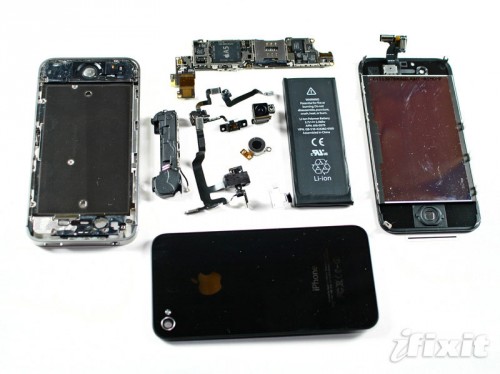 Leave a comment