iPhone Dev-Team Releases Tethered iOS 5.1 Jailbreak for iPhone 4/3GS, iPad 1 and iPod Touch 3G/4G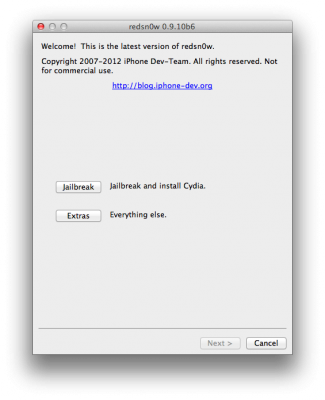 The iPhone Dev-Team has released a redsn0w 0.9.10b6 - tethered iOS 5.1 jailbreak for non-A5 devices. It works on iPhone 4, iPhone 3GS, iPad 1, iPod Touch 3G and iPod Touch 4G.
You can download redsn0w 0.9.10b6 here. We strongly suggest that you read this warning before you consider doing this.
Our step-by-step tutorials for jailbreak iOS 5.1 using redsn0w 0.9.10b6:

Leave a comment, read comments [20]