The new iPad 5 release is set for October. Work on producing iPhones and cheap versions of iPhone continues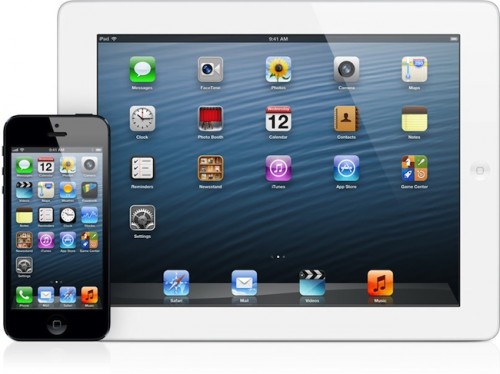 Jeremy Horwitz from iLounge provided a new report that details the fifth generation iPad, as well as the future model of the iPhone. Horwitz said the cover designed for fifth generation iPad will have many features that are present in the design of the iPad mini.
"What does it look like? Well, it's a lot smaller than one would guess was possible: in portrait orientation, picture a 9.7" screen with virtually no left or right bezels, and only enough space above and below the screen to accommodate the mandatory camera and Home Button elements. Beyond that, it's noticeably thinner, as well, which is to say the the fifth-generation iPad will be smaller in every dimension than its predecessors. As it will have the same chamfered edges and curves, calling it a "stretched iPad mini" is very close to entirely accurate."
The report notes that the design of the upcoming iPad is much smaller and thinner than the current design. It probably requires a complete change the interior in the device to go to technologies of IGZO displays and smaller components.
Horwitz, said that Apple had originally intended to release the fifth-generation iPad in March but it is likely to start in October. One of the reasons is the performance of components.
According to Horwitz, iPhone 5S will be virtually identical to iPhone 5. According to rumors, the low-cost version of the iPhone in plastic cover, is in Apple's plans for 2013, with an emphasis on China Mobile as Apple seeking to reduce the cost of entry for the largest provider in the world.
Finally, Horwitz said that "iPhone math" is indeed development, but it does not appear this year."Addressing the so-called "iPhone Math"—hinted by one source as a mistranslation of "iPhone +"—we've been told that this is another new model and in early prototyping stages, certainly not expected in 2013. It supposedly has a 4.7" screen, at least for the time being. It might never make it to market, and plenty could change before it does. Consider it Apple's "just in case / Plan B" hedge against ever-growing Android phone screen sizes."
Horwitz also shared enough precise information on plans for the production of Apple products several times. Perhaps he really has reliable sources with access to Apple's supply chain.

Leave a comment