Thieves Steal Apple Products From Moving Truck

A group of thieves in Germany in a rather strange way attempted to rob a truck full of iPhones, iPads, iPods and other products. Why strange? Well, the truck was moving at the moment of robbery.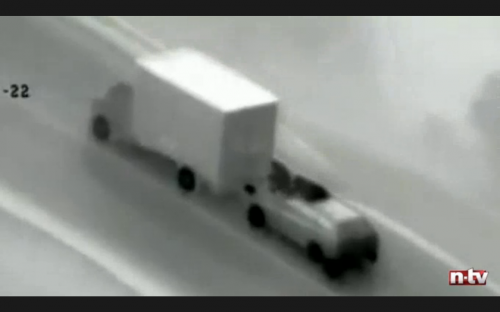 As noted by numerous sources, this vehicle was reportedly carrying Apple's smartphones, tablets and other gadgets from the Netherlands to the Czech Republic.
Here's what iClarified writes:
It appears the thieves pulled up behind the truck, got out of their vehicle while in motion, and used a bolt cutter to break into the truck. Around seven pallets of Apple products worth 70,000 euros were stolen. That includes 125 iPads, 4 iPad minis, 30 iPhones, and 2 keyboards.
Despite risking their own lives, the thieves failed to successfully escape from the police. Yes, they were immediately caught and placed to a prison. Good news for Czech retailers, huh?

Leave a comment