TV Industry Preparing for Voice Recognition Interfaces in 2012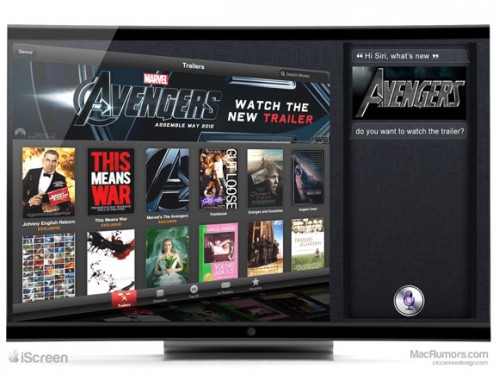 Businessweek suggests that in the coming year TV industry will move towards voice-activated TV remotes, because of Apple's plans to enter the TV market in the near future. Many analysts believe that Apple's TV will have Siri voice recognition system to simplify user interaction with the TV and provide users to control their TVs with voice.
Whether the rumors are true that Apple is planning to release a TV set by 2013, Siri-like voice recognition is headed for the living room. Microsoft (MSFT) is already there, via its Xbox 360 game console, and Comcast (CMCSA), Samsung Electronics (SHCAY), LG, and Sharp are working on voice-enabled features for TV sets, set-top boxes, and related products.
Businessweek believes that simple voice command as "Record the next episode of Modern Family" are much needed to improve user experience. Jakob Nielsen of Nielsen Norman Group goes on to say "Anything would be better than what we have now."
The remotes for such voice-controlled TV are said to look more like iPhones than traditional remotes, with possibly a single physical button to activate the microphone. Nuance suggests that 5% of TVs could be voice controlled by Christmas 2012.

Leave a comment