UltraSn0w for iOS 4.3.1 is almost ready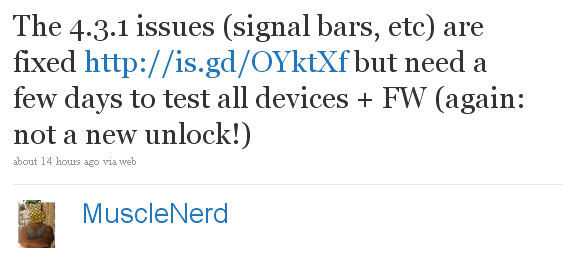 The iPhone Dev-Team has recently announced that they've managed to fix UltraSn0w issues with iOS 4.3.1. They still want to test it on various devices before releasing.
This update is for those who are on an unlockable baseband. For users who used PwnageTool 4.3 or Sn0wBreeze 2.5 to update iPhone firmware. This will not add any new basebands to unlockable list.
Ultrasn0w supports the following basebands:
iPhone 4: 01.59.00
iPhone 3G/3GS: 04.26.08, 05.11.07, 05.12.01, 05.13.04, 06.15.00.
MuscleNerd tweet:
The 4.3.1 issues (signal bars, etc) are fixed http://is.gd/OYktXf but need a few days to test all devices + FW (again: not a new unlock!)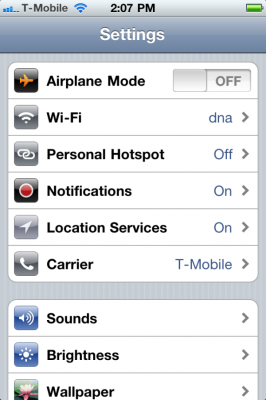 Leave a comment, read comments [10]