Upcoming Update to Brick All Galaxy Note 7 Units for Safety Reasons

Samsung will soon finally kill the lineup of the infamous Galaxy Note 7. According to the latest press release shared by the manufacturer, on December 19th the company will seed an update that will literally brick the devices that are still in the customers' hands. After the update, the device will no longer charge, which means it will become useless and relatively safe.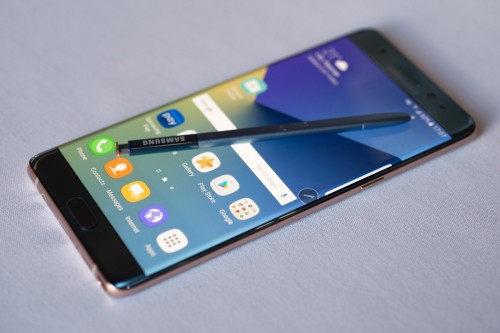 Samsung hopes that such actions will make those people who still use their devices finally get rid of them. Currently, 93% of customers have returned their Galaxy Note 7 units.
Here's a brief fragment from the press release:
Consumer safety remains our highest priority and we've had overwhelming participation in the U.S. Note7 Refund and Exchange Program so far, with more than 93 percent of all recalled Galaxy Note7 devices returned.

To further increase participation, a software update will be released starting on December 19th that will prevent U.S. Galaxy Note7 devices from charging and will eliminate their ability to work as mobile devices.
If you have legally purchased the Galaxy Note 7 and hasn't returned it yet, it is recommended that you do this as soon as possible. Otherwise, your device will become totally useless on December 19th.
[via Samsung]

Leave a comment