Updated MacBook Pro to Come in Late October, Mac Pro - in November

According to some French sources, Apple will unveil the updated MacBook Pros in a week and a half. Moreover, the long-expected Mac Pro is also said to be launched soon - mid November.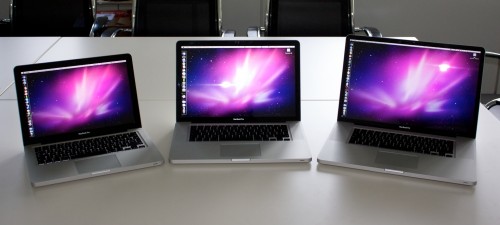 The alleged dates come from French site MacG.co, which believes new 13- and 15-inch MacBook Pros will be available for sale either Oct. 24 or 25. It's expected that Apple's new professional-grade notebooks will feature Intel's latest-generation Haswell processors, which offer significant savings in power consumption, thus improving battery life.

As for the new Mac Pro, which Apple already gave a sneak peek at earlier this year, the site claims that the new desktop will be available for delivery on Nov. 15.
Looks like the company from Cupertino wants to show us all of its new gadgets this autumn. Well, I don't mind.

Leave a comment