Users will be able to watch live todays Apple 2010 fall event (updated)

Here are the latest news from Apple PR - they will live broadcast their event today:
Apple will broadcast its September 1 event online using Apple's industry-leading HTTP Live Streaming, which is based on open standards. Viewing requires either a Mac running Safari on Mac OS X version 10.6 Snow Leopard, an iPhone or iPod touch running iOS 3.0 or higher, or an iPad. The live broadcast will begin at 10:00 a.m. PDT on September 1, 2010 at www.apple.com.
For people whose machines don't match Apple's requirements there will be a lot of re-streaming the event on Ustream and Justin.tv using Flash.
The other workaround is to use Open Source Video Player VLC and enter Apple's livestream URL in the streaming portion: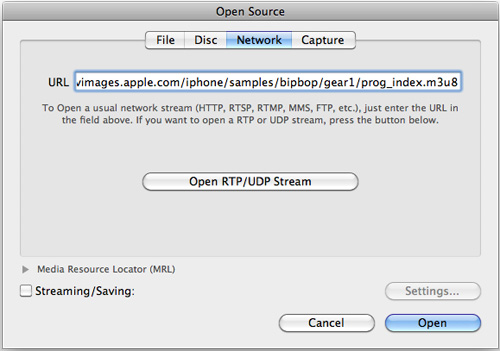 UPDATE: Here is the link: http://events.apple.com.edgesuite.net/1009qpeijrfn/event
UPDATE: For non-mac users here is live video here.

Leave a comment