VLC for iOS is Updated With Numerous New Features

VLC player for iOS has been updated recently with numerous new features and bug fixes. For those who don't know - VLC is one of the most popular media players ever created. It supports most formats and has a very simple and intuitive interface.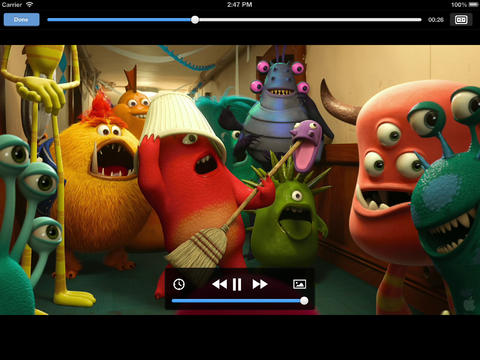 As I've mentioned above, the list of the improvements brought by a version 2.1.0 is huge. One can take a look at it right here:
Add support for subtitles in non-western languages
Add UPNP discovery and streaming
Add FTP server discovery, streaming and downloading
Add Bonjour announcements for the WiFi Uploader's website
Add playback of audio-only media
Add Deinterlace option (off by default)
Newly implemented menu and application flow
Improved Subtitles support, VoiceOver and accessibility support, video output on external screens, Passcode Lock and so many other
New translations to Bosnian, Catalan, Galician, Greek, Marathi, Portuguese, Slovenian.
The application is compatible with iPhone, iPod touch and iPad. It requires iOS 5.1 or later.
VLC player for iOS is available on the App Store for free, so go and get it now.

Leave a comment