Wall Street Analysts Comment on New iPhone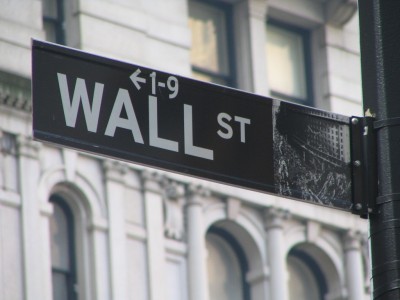 After yesterday's introduction of iPhone 4 most of the Wall Street analytics expressed their opinions about new device. Everybody is satisfied and certain about new handset's upcoming popularity and that it will boost sales for Apple again. Here are the words of people to whom we are referring frequently.

Gene Musnter from Piper Jaffray:
"The gee-whiz feature of iPhone 4 is FaceTime (videochat), adding yet another feature which historically was tied to a personal computer. iPhone 4 also adds an HD video camera, iMovie for the iPhone and the ability to run multiple apps at the same time, collectively creating an integrated experience that used to require multiple devices. The bottom line is the iPhone is taking unit and dollar share from other device categories."
Yair Reiner from Oppenheimer:
"The iPhone catapults the smartphone category forward along every axis of relevance to consumers: OS sophistication, speed, battery life, display resolution, video connectivity and camera quality. If products like the HTC Incredible demonstrate that Apple's competitors have significantly improved their game, the iPhone 4 suggests the stronger competition has sparked an almost fierce level of innovation at Apple."
Mark Moskowitz from J.P. Morgan Research:
"The new iPhone 4 stands to increase adoption rates by new customers and also accelerate rates from existing customers. The new features, particularly the FaceTime video chat, will likely reassert the iPhone as the must-have device for users seeking advanced wireless handset connectivity solutions."
Mike Abramsky from RBC:
"Apple now brings iOS's simplicity, user experience, iTunes integration, developer momentum and cross-platform across all future Apple mobile devices (expects to ship 100 million 'iOS devices' in June), gaining scale as smartphones/iPads outsell PCs."
Brian Marshall from Broadpoint AmTech:
"In our view, we believe the potential is great for the gross margins on the iPhone 4 to exceed the margins on the iPhone 3GS due to higher levels of integration and cost downs of components."

Leave a comment