WhiteD00r custom iOS 4.2.1 firmware for iPhone 2G and iPod touch 1G released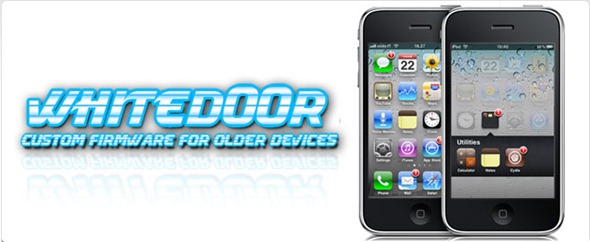 Apple stopped to support original iPhone 2G and iPod touch 1G starting from iOS 4.0. Their decision was justified because of the low RAM and sow CPU in these first-gen devices released back in 2007.
iPhone jailbreak community has now come up with a mod, which brings the complete look and feel of iOS 4.2.1 for iPhone 2G, 3G and iPod touch 1G and 2G. The mod is basically based on the iPhone OS 3.1.3, to replicate the experience of iOS 4 on the first and second generation iPhone and iPod touch.
This custom firmware, named WhiteD00r, includes everything from iOS 4.x: wallpapers, new semi transparent dock (and UI), backgrounds, all new icons from iOS 4.x, Voice Control, multitasking, video recording, and more. Full list of features can be found here.
Moreover WhiteD00r was also relased for iPhone 3G and iPod touch 2G. Regular iOS 4.х works really slow, on these devices, while modified 3.1.3 has much more chances.
WhiteD00r custom 4.2.1 firmware for iPhone 2G, iPhone 3G, iPod touch 1G and iPod touch 2G can be downloaded from here.
Here is a video of it in action:

Leave a comment, read comments [17]